Nutritional and Lifestyle
Nutrition and lifestyle is essential in living a healthy and happy life. Here at Gentle Wellness Center we strive to help our patients improve their nutrition, lower their stress levels, improve immunity, and overall live a healthy and happier life. To do this we offer nutritional/lifestyle coaching, herbal therapy/herbal medicine, and IV vitamin therapy to boost your immune system.
Nutritional Coaching

Proper nutrition is essential to ensure a well-functioning brain, to complete the biologic repair of damaged or malfunctioning body systems, and to establish optimal wellness. The problem is that many people don't know what the proper nutrition for their body is or don't have the necessary skills to execute their nutritional plans.
With the guidance of our nutrition consultant/nutritional therapist patients will undergo a series of testing, nutritional counseling sessions, and education that will prepare patients for certain life changes.
Our Nutrition Consultant/Nutritional Therapist Will Walk You Through:
Lifestyle analysis, counseling and management of changes
Individualized oral supplement program
Testing for food allergies
Meal planning
Food shopping education
Food preparation education
Since every moment of our lives affects our health — whether positively or negatively —knowing what decisions to make to improve our overall health and well-being is important.
Some of the lifestyle "basics" from which everyone can benefit include:
Avoiding toxins in the environment
Consuming clean, nutritious foods and supplements
Drinking plenty of water
Getting adequate amounts of exercise, sunlight and rest
Seeking treatments to eliminate emotional stressors, allergies and other sensitivities
Seeking energetic balance
These are but a few of the lifestyle areas that are a part of the education and nutrition counseling provided to patients at Gentle Wellness Center. Learn More About Nutritional Coaching
---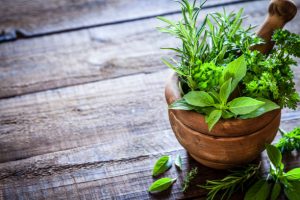 Herbal Therapy
What is an herb? An herb is the part of a plant that has medicinal applications. The field of herbal remedies and therapy has developed over centuries throughout many cultures.
Herbs and their medicinal uses are strongly represented in modern medicine. One-quarter of all prescription drugs are derived from herbs, trees or shrubs. Many of today's pharmaceutical medications are based on herbal medicines borrowed from older cultures. Medicinal herbs are used heavily in Europe, Asia and Latin America, but in the U.S., the Food and Drug Administration (FDA) has tried to restrict the use of herbal medicines because they compete with pharmaceutical and synthetic medicine sales.
Today, research findings are being used to validate and refine the use of herbal therapies. Herbs have often been shown to be effective by virtue of the natural chemicals within them. More research is being done to isolate the active ingredients in herbs to make their physiologic actions even more effective.
Herbs and herbal supplements that are administered orally act more slowly than isolated derivatives that are introduced directly into the blood stream; however, herbs taken orally on a consistent basis are, in most cases, well suited for treating chronic health issues. Herbs can be administered in teas, capsules or liquid tinctures, via oils within the herbs or the peel, or in ointments and salves.
Learn More About Herbal Therapy
---
IV Vitamin Therapy
Intravenous (IV) therapy is the introduction of substances through a needle directly into the vein. In this way, vitamins, minerals, homeopathics, herbs and other healing substances are exposed to the cells and tissues directly, and delivered in far greater amounts than can be achieved via inhalation, orally or through the skin — and with far greater effect.
IV vitamin therapy offers the benefits gained through supplementation of vitamins and antioxidants to your body with immediate results, and the treatment is rapidly growing in popularity. Developed in the 1970s by Baltimore physician Dr.John Myers, IV vitamin drips offer an innovative, safe, and extremely efficient way to obtain the benefits associated with supplementation of vitamins, minerals, and amino acids. This therapy is also used in the treatment protocol for a number of medical conditions.
Benefits of IV Vitamin Therapy
Infusion therapy:
Combats fatigue
Fights infection
Battles heart disease and strokes by removing vessel blockages
Enhances the immune system
Helps detoxify the body (heavy metal chelation)
Boosts nutrition (for people with good or poor gastrointestinal function)
Helps slow or reverse aging
Help create a positive, elevated mood
Energizes the body and mind by enhancing energy production pathways
Increased liver function and cleansing
Learn More About IV Vitamin Therapy